The rumored PlayStation Meeting doesn't have an official announcement or date yet but everybody is talking about it. Today we have some oil put on the fire: Sony has registered the PlayStation 5 trademark. This information appeared on the Swiss Federal Institute of Intellectual Property website. Sony received confirmation of registration on January 27, 2020.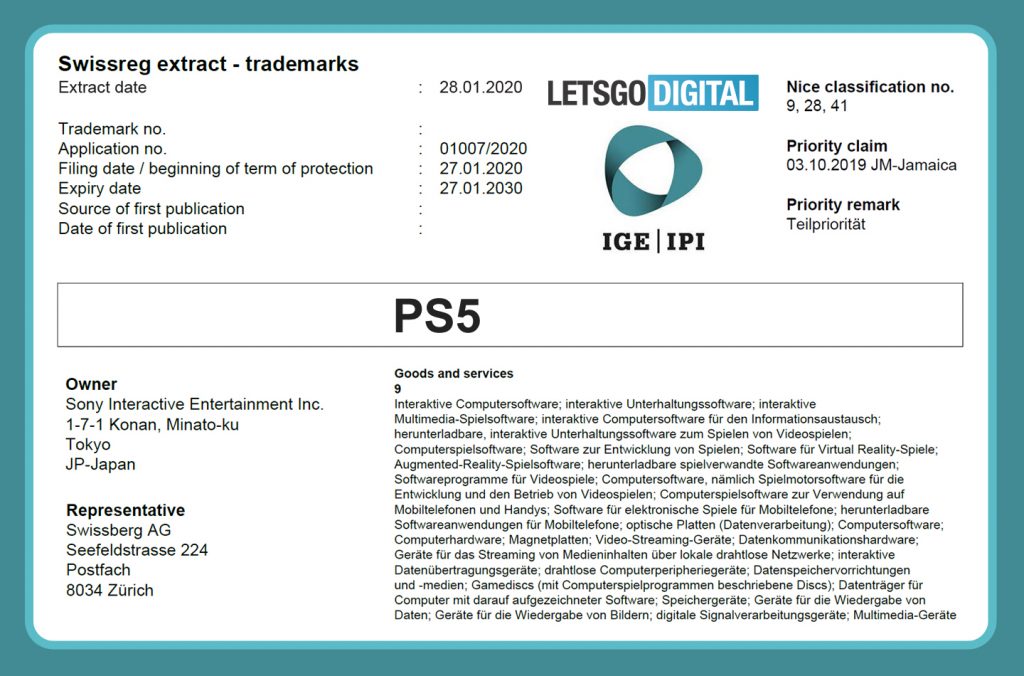 The hype train is getting faster. Possibly we are going to hear the date of a PlayStation Meeting very soon, as estimated time for the event is mid-February. Previously Sony stated that the PlayStation 5 is going to be released "in time for Holiday 2020." Sony would have to present the lineup of PS5 games in order to make the holidays a truely magical event. 
Previously Sony presented the PS5 logo and PlayStation CEO Jim Ryan teased some unique elements for the upcoming next generation console. 
What kind of games do you think Sony will present at the rumored PlayStation Meeting? Sound off in the comments below!